About Complete Production Resources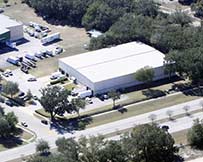 Complete Production Resources was founded by professional musicians, production technicians, and live event planners with over 20 years of industry experience. Before the evolvement of CPR, most companies would have to coordinate their production plans with many different vendors to make their live events a reality. This of course always results in a costly and inefficient logistical nightmare. That was when the industry leaders pulled their strengths together to create CPR: the ultimate A to Z production organization. Today, event planners are just one phone call away from having ALL of their production needs.
Including, but never limited to:
Professional Audio
State of the Art Lighting Systems
Complete Staging
Video Productions
Pipe, Drape Design and Setup
Expert on-site Technicians
ProBackline – (Unparalleled inventory from vintage to the modern day state of the art! Every musical instrument imaginable)
Your Resource for Production Equipment Rental
Based in Orlando, Florida, CPR is your #1 single-source provider for all your production needs in the Southeast. No matter the scope of your event, CPR is committed to providing the quality service and equipment that has kept our clients returning for years. CPR has delivered unbeatable service to national recording artists, fortune 500 businesses, corporate event planners, theme parks, and major sporting events. Whether you're a festival organizer, a garage band or a presidential candidate; CPR is the superior choice for efficient, effective and affordable production.
Whatever your production needs are, we can help!
Click on view our services above to learn more about our vast collection of inventory, or just call us at 407.767.5776. Contact us today for a free quote! Thank you for visiting our site and we look forward to working with you in the near future!